DuPont unveils new colours for 2013
January 27, 2013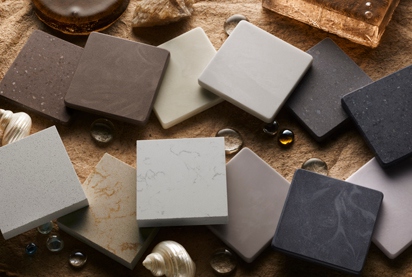 Is the way to an editor's heart through her stomach? Maybe. DuPont recently held a luncheon at its Corian Design Studio in New York City to introduce color trends for 2013 and the newest additions to its Corian and Zodiaq quartz lines.

The food was, of course, delicious and highly theatrical in its presentation. All six courses were prepared and served by A Razor, A Shiny Knife on dinnerware with decorative accessories to evoke the trends being discussed by Mark Goodman, president of Color Marketing Group; also on hand was Elizabeth Lawson, strategic project manager for DuPont Building Innovations.

This entry was posted in Blog. Bookmark the permalink.